Entre Pensar & Agir é a forma como arquitetamos nossos serviços. Entendemos que a mudança em seu negócio pode envolver decisões estratégicas ou operacionais de design, e com esse olhar distinto projetamos e implementamos a solução ideal, com otimização de recursos.
"Between Thinking & Acting" is the way we architect our services. We understand changes on your business might involve strategic or operational design decisions, and with this distinct look we design and implement the ideal solution, with optimized features.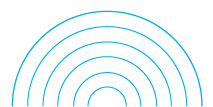 THINKING and defining the target
O programa Pensar propõe um olhar estratégico voltado ao negócio como um todo (produto ou serviço) ou para parte dele (um produto, uma submarca, etc). Executamos uma investigação metódica que utiliza ferramentas de marketing e design para desvendar o problema. Assim, com o alvo definido e boas ideias planejamos as ação de resolução do problema.
The program Thinking proposes a strategic sight focusing either all the business or only a part of if (a product, a supporting brand, etc). We execute a methodic investigation, in which we use marketing and design tools to figure out the problem. Then, with a well-defined target and good ideas, we plan the actions to solve it.
Algumas situações onde o programa pode ser usado: 
Algumas situações onde o programa pode ser usado: Lançamento de um produto, fusão de marcas, marca visualmente ultrapassada, mudança do público alvo, nova estratégia de marca, nova arquitetura de marca, novos valores de marca.
Some situations where the program can be used: Launch of a product, fusion of brands, brand visually outdated, changes of the target public, new brand strategy, new brand architecture, new brand values.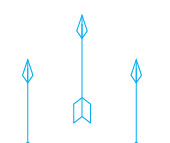 & ACT with striking design
Quando você já conhece o problema e seus desafios e possui uma estratégia definida, o  próximo passo é executar o plano. Para isso contamos com métodos que somam o pensamento analítico e o criativo de nossa equipe e geram soluções de design significantes, inovadoras e viáveis economicamente.
When you already know the target of your challenge and have a well-defined strategic planning, the next step is to execute the plan. For this, we have methods of design which, added to the analytical thinking and the creativity of our team, are able to generate meaningful, innovative and affordable design solutions.
AGIR representa os seguintes serviços:
Marca, naming, embalagem, produto, ambiente e digital.
ACTING represents the following services: Branding, naming, packaging, product, environment and digital.